Welcome Message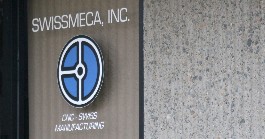 "At Swissmeca, Inc. we believe in building partnerships with our customers. Contact us with your requests and we will always dedicate our time and expertise to your complete satisfaction."

Photos
About Swissmeca, Inc.
Swissmeca, Inc. is a Swiss precision contract manufacturing company. We specialize in dental, medical, aerospace, automotive, and commercial industries. Our experience can help your company with R&D and prototype design needs. We are equipped to run small quantity jobs as well as large production orders.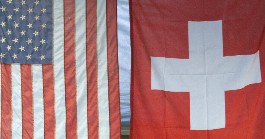 Swissmeca is a family owned and operated machine shop with over 55 years of experience in Swiss Screw Machining. The owner and President, Douglas Boegli, has dedicated his career to pushing the envelope of Swiss type screw –machine and manufacturing, tool making, CNC programming, and integrating new technology in production. Douglas Boegli's strong foundation and expertise in high quality precision parts, plus our qualified
staff makes Swissmeca, Inc. a great choice for you to partner with for your Swiss precision machining needs.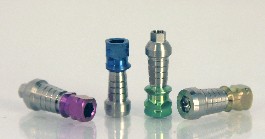 Swissmeca works hard at building a culture of professionalism and quality. We believe in craftsmanship and take great pride in the products we produce.
Swissmeca is an ISO 9001: 2008 registered firm certified by NQA.
OUR QUALITY MISSION STATEMENT
Swissmeca is committed to developing key partnerships with their customers by meeting and or surpassing the customers and regulatory requirements. This will be driven by continual improvement of our Quality Management System, through sound manufacturing practices, and training.